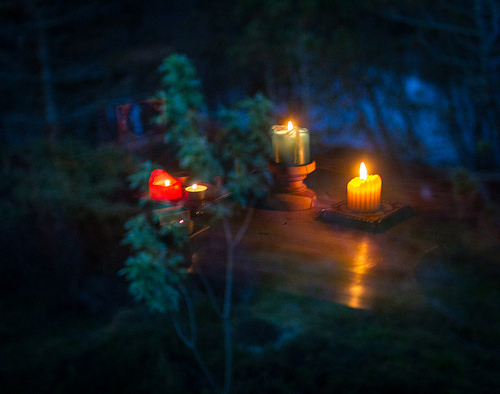 The past 5 weekends of my life were full of activity. I traveled. I led groups. I learned. I wrote. This week I hit the wall. Call it weary introvert meets the full moon. Total meltdown of my energy.
Funny how the things that are exciting and support us overtake our lives if we aren't careful. I have a practice of holding space for others, for situations, and sometimes I remember to include myself in that. But this past weekend I knew I was pushing my limits…and then there was the full moon. Anyone who knows me well knows the full moon pulls on me in a pretty substantial way. My wife won't let me make big decisions during the full moon. Smart cookie. So, come Monday, after yet another full weekend of wonderful, heart-warming gatherings, this little ol' introvert was wiped out.
Taking care of myself so I have the energy to give has been a tricky thing. Maybe balance is all about seasons versus days. If I go full-tilt boogie for a month or two, I know what follows for me is a season of retreat. Is that balance? It's rich, for sure. Maybe I should stop feeling bad or guilty about it, just be busy when I'm busy, and stop when I need to.
When I work out, I do this high-intensity interval training. You go for something like 20 seconds full-bore, then at a slower pace the other 40 seconds. It works pretty amazingly and gets significant results in a shorter amount of time. So, maybe it works for the rest of my life as well. As I look back over the past few years, that's kind of the pattern of my life. The difference is I don't feel guilty when I do it on the rowing machine. Is the real dilemma one of feeling like I'm letting people down? Hmmm.
What is it about letting someone down that inflicts guilt or ignoring the situation (a.k.a. repressing the fact that others have an opinion)? Truth be told, we can't be responsible for other's opinions or expectations. What I can do is be honest and not avoid letting someone know "Hey, I'm maxed out and worn down, so I'm stepping back for a bit."
Life is so lush and luxurious. Mother Earth knows all about seasons. And we, as people sometimes moan about how she is treating us. But it shouldn't come as a surprise because it happens every year.
So, I'm slowing down….into a sweet rest from the season that has just ended. I have some exciting projects I'm working on so I'll invest my time and energy into those while allowing for more time to rest, reflect, and meditate. For the projects to show up in the world the way I hope, I must invite myself into the circle of care and hold space for my own spirit.
I hope you'll consider what you need and do the same. Enjoy the coziness of winter.
Sign up below to join the 5-Day Mindfulness Challenge. Give yourself the gift of a daily moment to reflect and touch into your life.
Until next time,
Andrea
I'm ready!
Take me to my happy place!